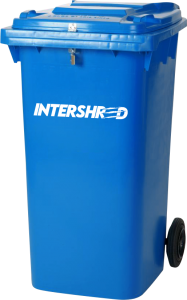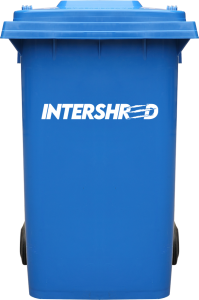 HIRE SECURE SHREDING BINS
Min 1 Bin Max 4 Weeks
240L Lockable Bin Paper Only
Delivery & Secure Pick-Up
Secure Record Destruction
Certificate of destruction
HIRE SCHEDULE SHREDDING SERVICES
240L Lockable Bin Paper Only Weekly, fortnightly, monthly
$79 bi-monthly $99
240L Lockable Bin Media
Media (CDs, Tapes, DVDs, Hard drives, Memory cards, Laptops, Displays, etc.) $599
X-RAY $399
Welcome to Intershred Professional Shredding Services, we are a shredding company that provides premium record destruction services for people and businesses that believe their privacy is a priority, not a luxury.
Intershred embrace Australian values, we are hard-working, trustable, professionals, and we know that quality is the reason why our customers have chosen us. With over 30 years in the Australian market with no data breaches, we have proved we are experts at our job.

Tailored customer service | Fast, secure and reliable | High-security clearance
Shredding Services Experts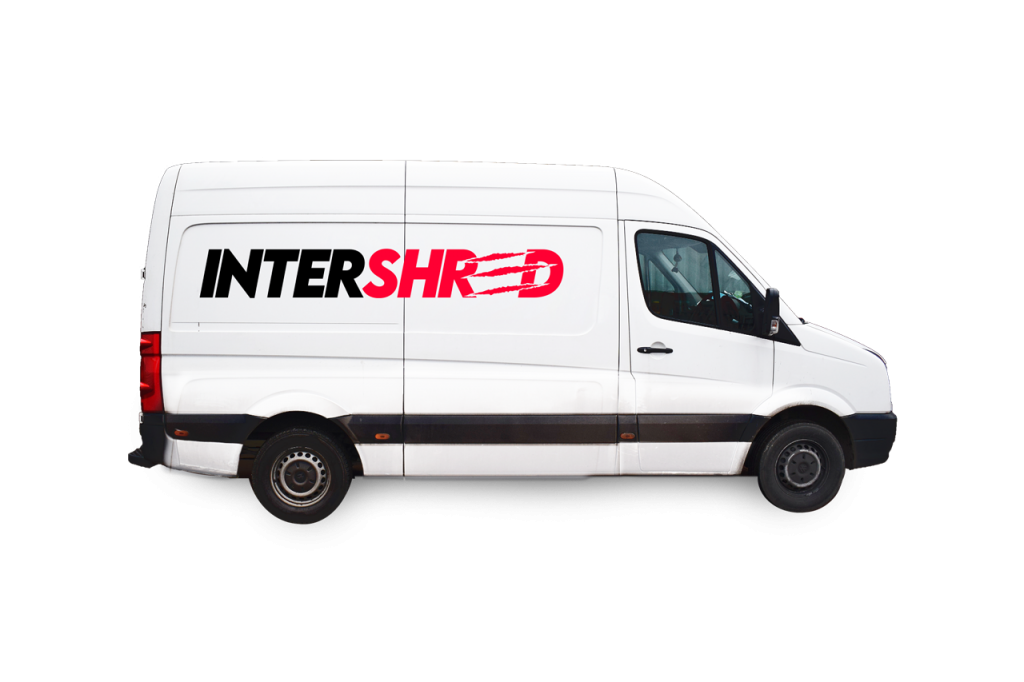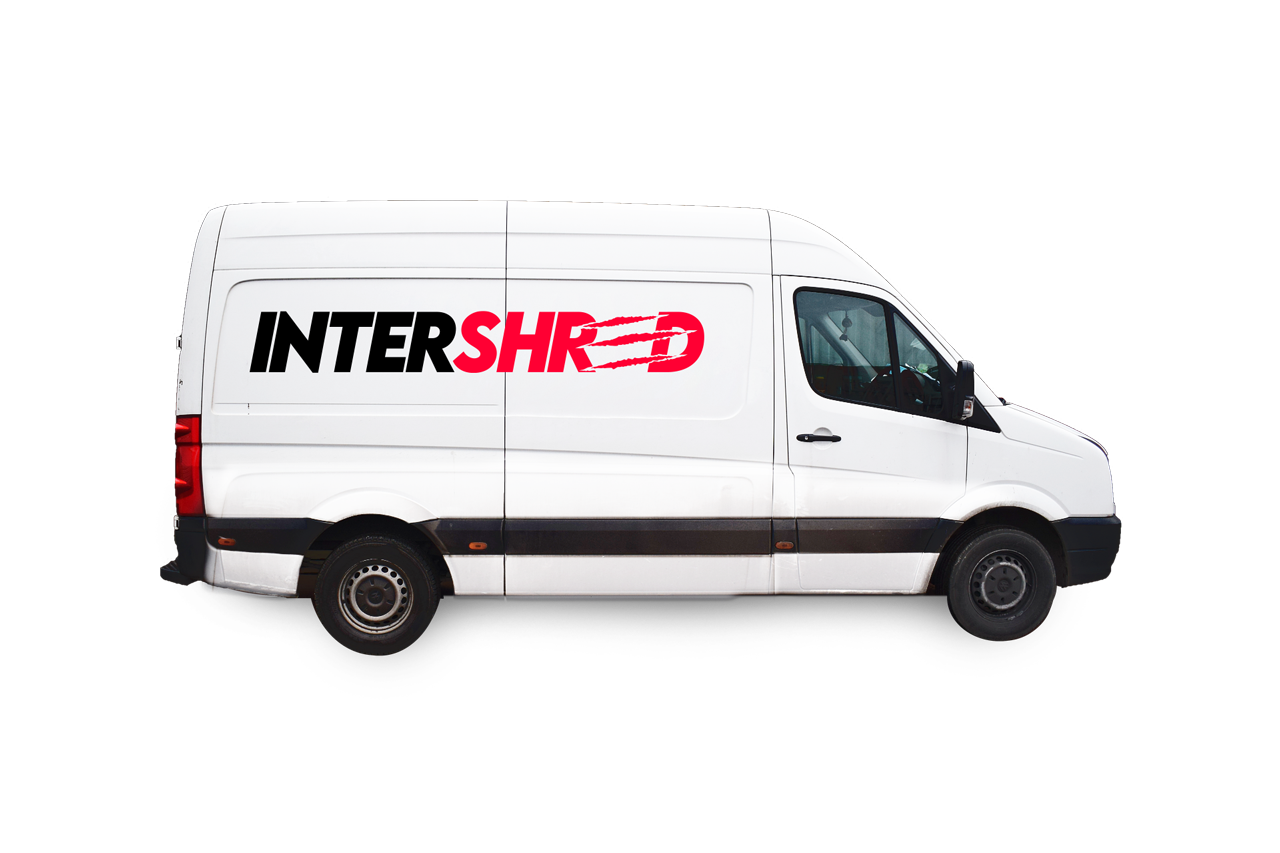 We are commercial shredding services professionals, a special division of National Document Shredding Services a company with 30 years of experience in the market.
We guarantee secure destruction that complies with the Privacy Act Law document destruction requirements, our process is designed to maintain documents integrity and provide outstanding customer service.
Intershred Guarantees:

>    Tailored customer service
>     Fast Reliable Service
>     High-security clearances
>     Certificate of destruction
>     30 years of experience and expertise
Have only positives to say about Intershred. Everything done professional and gives you that peace of mind that everything is secure.
Best customer service, professional people. Highly recommended.
we have been using Intershred service for past 1 year and they are very professional, punctual and friendly. Highly recommend their service.
Secure Bags is a really helpful business. We got 2 bags which we took our time to fill for shredding. As soon as we were ready for pick up they were prompt and efficient in the process. We would happily recommend this business for your shredding needs.
Why we are the best Document Destruction Service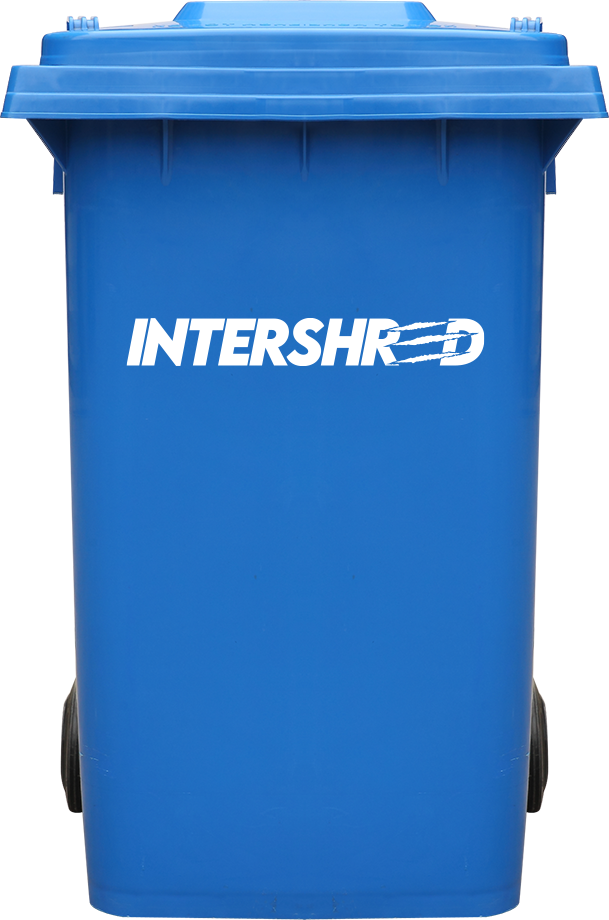 We embrace Australian Values and have 30 years of experience
Intershred is a special division from National Document Shredding Services, a company with 30 years of experience shredding. We are proudly 100% Australian Owned and operated, you can trust us because we embrace Australian values, honesty, hard work, and transparency. Our outstanding team will do anything in their hands to provide you with the best service.
We are Secure
We follow the Australian document destruction laws.
What does this mean? We are Secure, we protect your data by following strict procedures to do secure document destruction, our company provides a certificate of destruction after the destruction process, so you can have peace of mind.
No hidden Prices
The Price that we show you is the price that you pay, we don't hide additional fees, You get the best price for an outstanding service that will cover the most demanding needs.
Shredding Services Australia Wide
All of our services are fully compliant with current legislation, meaning that all your legislative and statutory rights are protected thanks to our secure disposal. Fees apply to Metro and Regional areas.