Premium document shredding services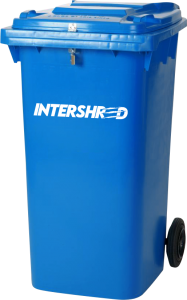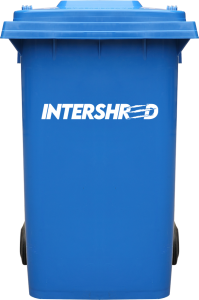 PREPAID SECURE BINS
Min 1 Bin Max 4 Weeks
240L Lockable Bin – Paper Only
Secure Delivery and Pick-Up
Secure Record Destruction
Certificate of destruction
240L Lockable Bin Paper Only
Weekly, fortnightly $79, monthly $89 and bi-monthly $99
240L Lockable Bin Media
Media (CDs, Tapes, DVDs, Hard drives, Memory cards, laptops, Mobile phones, etc.) 
X-RAYS 
Premium document shredding services
Why we do it?
Intershred offers document shredding services and E-Waste secure disposal. Destruction of any confidential document is vital for businesses of all shapes and sizes unless you want to risk the privacy of your business, and customers, which can have disastrous consequences. To prevent such dangers, you require a secure document shredding company that ensures document destruction with the topmost security. "Privacy and security first" is our main motto, which has made us a trusted business Australia-wide, ensuring legitimate destruction of documents.
How we do secure document destruction?
Destroying records is an imperative defense against information security and privacy theft. Secure your confidential data with peace of mind by destroying it with INTERSHRED – Secure Document Shredding.
Our document shredding quality standards are as required by government and law enforcement agencies. Our shredders tear through reports, staples, paper clips, and plastic cards. 
There are definitely no restrictions on the size or amount of documents you can shred.
Shredding Services Australia Wide
All of our services are fully compliant with current legislation, meaning that all your legislative and statutory rights are protected thanks to our secure disposal. Fees apply to Metro and Regional areas.